Merry Xmas and happy holidays from the President of Panepirotic Union
of Melbourne and Victoria and Epirotic Federation of Oceania
Dear Fellow Patriots,
Firstly, I would like to thank you kindly for your continued support. I wish you and your family, good health, happiness and success. Together we aim to continue our traditions and culture which we have proudly inherited from our parents.
We would like our traditions to be passed on to our future generations and therefore we hope to see you , your family AND friends join us at our forthcoming functions. On behalf of all our committees, I wish you and your family all the best for the festive season!
Yours sincerely,
Christos Ntostas
Panepirotic Union proudly supports the Olivia Newton-John Cancer & Wellness Centre
Panepirotic Union of Melbourne and Victoria Inc. held the annual "Pita Luncheon" event at "Stars International" on 22 November 2015 with a special cause in mind.
This year, the total amount of money gathered from this event, after costs, shall go toward "The Wellness Centre" funding specifically the "Mindfulness Based Stress Reduction" program, i.e. a series of workshops held over eight weeks at "The Wellness Centre" in support of cancer patients and their families.
Our Union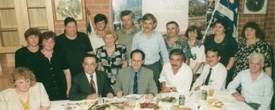 In November 1990, the then three of the larger Epirotic Associations, united into one representative organization for all Epirots in the State of Victoria and beyond.

About Epirus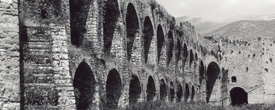 Epirus is a geographical and historical region in southeastern Europe, in Greece. It lies between the Pindus Mountains and the Ionian Sea, to the Ambracian Gulf in the south.